I WON SOMETHING! I ACTUALLY WON SOMETHING!
I entered an HCC Frenzy giveaway on Twitter (follow them here) and I won an ARC of Falling into Place by Amy Zhang, and a copy of The Death of Us by Alice Kuipers, which released September 2, along with some other cool HCC swag. Wondering what I won? Read on, fellow book nerds! 
Here's a look at what came in the lovely mail bundle from Harper Collins Canada:
I was only expecting Falling into Place and The Death of Us but, I got the extras too, "because why not?!" to quote the lovely note sent with the package. So, in addition I received a prepublication excerpt of Endgame: The Calling by James Frey and Nils Johnson-Shelton, a foldout of four Divergent/Four related questions answered by Veronica Roth, a prepublication excerpt of Dorothy Must Die, which will go well with the full book I have at home, a strip of temporary tattoos a la Abhorsen series and last, but probably my favorite of the extras, a snazzy HCC Frenzy button pin! Phew! That was a mouthful.
In case you're wondering, here's a look at what Falling into Place, The Death of Us, and Endgame: The Calling are about:
---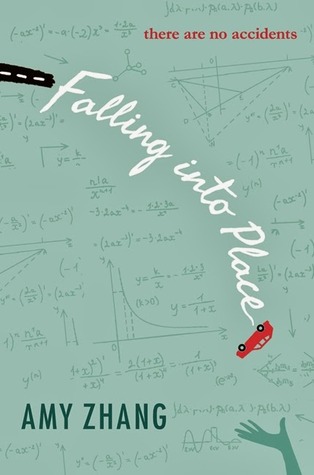 On the day Liz Emerson tries to die, they had reviewed Newton's laws of motion in physics class. Then, after school, she put them into practice by running her Mercedes off the road.
Why? Why did Liz Emerson decide that the world would be better off without her? Why did she give up? Vividly told by an unexpected and surprising narrator, this heartbreaking and nonlinear novel pieces together the short and devastating life of Meridian High's most popular junior girl. Mass, acceleration, momentum, force—Liz didn't understand it in physics, and even as her Mercedes hurtles toward the tree, she doesn't understand it now. How do we impact one another? How do our actions reverberate? What does it mean to be a friend? To love someone? To be a daughter? Or a mother? Is life truly more than cause and effect?
---
Twelve thousand years ago, they came. They descended from the sky amid smoke and fire, and created humanity and gave us rules to live by. They needed gold and they built our earliest civilizations to mine it for them. When they had what they needed, they left. But before they left, they told us someday they would come back, and when they did, a game would be played. A game that would determine our future.


This is Endgame.
For ten thousand years the lines have existed in secret. The 12 original lines of humanity. Each had to have a Player prepared at all times. They have trained generation after generation after generation. In weapons, languages, history, tactics, disguise assassination. Together the players are everything: strong, kind, ruthless, loyal, smart, stupid, ugly, lustful, mean, fickle, beautiful, calculating, lazy, exuberant, weak. They are good and evil. Like you. Like all.
This is Endgame.
When the game starts, the players will have to find three keys. The keys are somewhere on earth. The only rule of their Endgame is that there are no rules. Whoever finds the keys first wins the game. Endgame: The Calling is about the hunt for the first key. And just as it tells the story of the hunt for a hidden key, written into the book is a puzzle. It invites readers to play their own Endgame and to try to solve the puzzle. Whoever does will open a case filled with gold. Alongside the puzzle will be a revolutionary mobile game built by Google's Niantic Labs that will allow you to play a real-world version of Endgame where you can join one of the lines and do battle with people around you.
Will exuberance beat strength? Stupidity top kindness? Laziness thwart beauty? Will the winner be good or evil? There is only one way to find out.
Play.
Survive.
Solve.
People of Earth.
Endgame has begun.
---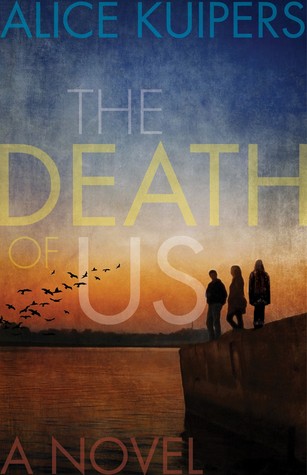 Callie is shocked when her friend Ivy reappears after an unexplained three-year absence, but the girls pick up where they left off, and suddenly Callie's summer is full of parties, boys and fun. Beneath the surface, things aren't what they seem, however, and when a handsome boy with a dark past gets tangled up with Ivy, the girls' history threatens to destroy their future.