Aren't those just the prettiest book spines ever?
As the picture states, there's never a chance that you could possibly fill up your book limit – that you could even have a book limit, so what did I do yesterday? That's right: more book shopping!
This week I bought Throne of Glass by Sarah J. Maas and Not a Drop to Drink by Mindy McGinnis. Keep reading to see just what I'm going to be reading about!
---
In a land without magic, where the king rules with an iron hand, an assassin is summoned to the castle. She comes not to kill the king, but to win her freedom. If she defeats twenty-three killers, thieves, and warriors in a competition, she is released from prison to serve as the king's champion. Her name is Celaena Sardothien.
The Crown Prince will provoke her. The Captain of the Guard will protect her. But something evil dwells in the castle of glass–and it's there to kill. When her competitors start dying one by one, Celaena's fight for freedom becomes a fight for survival, and a desperate quest to root out the evil before it destroys her world.
As you can see from the picture above, this book was recommended by Coles employee Mylena (thanks!), but it's also been recommended by Twitter – strongly. My feed has been positively flooded by gushing reviews over the latest book in the series, Heir of Fire and when the excitement is that strong, I just cannot resist buying it. This one is a high fantasy and it sounds like it's going to be high intensity too; twenty three killers, thieves, and warriors? Bring it on.
---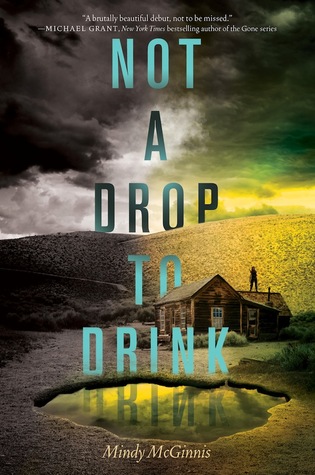 Regret was for people with nothing to defend, people who had no water.
Lynn knows every threat to her pond: drought, a snowless winter, coyotes, and, most importantly, people looking for a drink. She makes sure anyone who comes near the pond leaves thirsty, or doesn't leave at all.
Confident in her own abilities, Lynn has no use for the world beyond the nearby fields and forest. Having a life means dedicating it to survival, and the constant work of gathering wood and water. Having a pond requires the fortitude to protect it, something Mother taught her well during their quiet hours on the rooftop, rifles in hand.
But wisps of smoke on the horizon mean one thing: strangers. The mysterious footprints by the pond, nighttime threats, and gunshots make it all too clear Lynn has exactly what they want, and they won't stop until they get it….
This book has been on my reading list for a long time, but until now, I've never actually gotten around to reading it. My interest in the book was reignited by the release of the sequel, In a Handful of Dust, this September on the 23.