I'm back in Ottawa! It's been crazy moving things around, and I'm not staying just yet – one more trip back home before I come back to Ottawa for the school year. I built two beds and a dresser from IKEA, and my hands are weeping from the strain, but it really feels good building things with your own hands! I've got everything set up in my room except the one thing I want and need the most: a bookcase. So my books are lined up on the floor, waiting to be displayed prettily. Hopefully they won't have to wait long. But with most of my books now gathered in one home, I figured, why not add a few more to our lovely family? Of course, there was no plausible reason why not, so here's a look at my two brand-spanking new buys.
---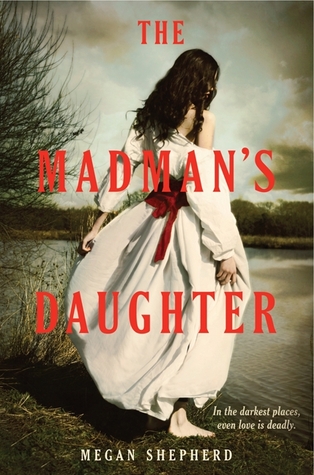 Sixteen-year-old Juliet Moreau has built a life for herself in London—working as a maid, attending church on Sundays, and trying not to think about the scandal that ruined her life. After all, no one ever proved the rumors about her father's gruesome experiments. But when she learns he is alive and continuing his work on a remote tropical island, she is determined to find out if the accusations are true.
Accompanied by her father's handsome young assistant, Montgomery, and an enigmatic castaway, Edward—both of whom she is deeply drawn to—Juliet travels to the island, only to discover the depths of her father's madness: He has experimented on animals so that they resemble, speak, and behave as humans. And worse, one of the creatures has turned violent and is killing the island's inhabitants. Torn between horror and scientific curiosity, Juliet knows she must end her father's dangerous experiments and escape her jungle prison before it's too late. Yet as the island falls into chaos, she discovers the extent of her father's genius—and madness—in her own blood.
I heard about The Madman's Daughter a while ago, but I passed by it not thinking it would hold my interest. Now, I'm going to give it a second chance. I was watching the EpicReads' ARC Party on YouTube and one of the ARCs was A Cold Legacy which is the third book in this series. Their excitement over the release of the third book and their description of The Madman's Daughter made me reconsider, which is why it sits nestled on my floor right now! I'm hoping this book turns out to be as good as it was described!
---
On the floating city of Internment, you can be anything you dream, unless you approach the edge. Morgan Stockhour knows getting too close can lead to madness, like her older brother Len, a Jumper. She takes solace in her best friend Pen, and in Basil, the boy she's engaged to marry. When she investigates the first murder in a generation, she meets Judas. The suspect was betrothed to the victim, but Morgan believes he is innocent. Nothing can prepare Morgan for the secrets she will find – or whom she will lose.
Perfect Ruin by Lauren DeStefano was an impulse buy. I read the first book in the Chemical Gardens series, Wither, and even though I didn't finish the series, I really enjoyed the first book. Also, I follow her on Twitter, and she is absolutely hilarious, go follow her now! I like the concept of this book, and let's face it – the cover is a piece of beauty! Look at the detail in the silver border! I'm really hoping this will be perfection.