Unfortunately, I don't have the financial ability to do regular and substantial hauls (a fact that brings me to the edge of tears, at times), but I do occasionally grab books from Chapters and more often than not leave with more than I planned.
Today I actually had planned on picking up Mary Pearson's new release Kiss of Deception, which has had good reviews, but the bookstore was all sold out! So instead, I grabbed these beauties:
Siege and Storm by Leigh Bardugo, Dorothy Must Die by Danielle Paige, and Brazen by Katherine Longshore
---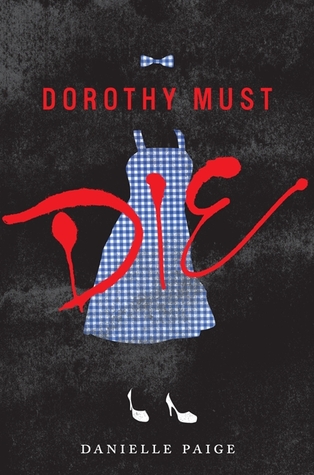 Your mission: Remove the tin woodman's heart. Steal the Scarecrow's brain. Take the lion's courage. And then – Dorothy must die. Only you can make Oz a free land again. 
I didn't ask for any of this. I didn't ask to be some kind of hero.
But when your whole life gets swept up by a tornado—taking you with it—you have no choice but to go along, you know?
Sure, I've read the books. I've seen the movies. I know the song about the rainbow and the happy little blue birds. But I never expected Oz to look like this. To be a place where Good Witches can't be trusted, Wicked Witches may just be the good guys, and winged monkeys can be executed for acts of rebellion. There's still the yellow brick road, though—but even that's crumbling.
What happened? Dorothy.
They say she found a way to come back to Oz. They say she seized power and the power went to her head. And now no one is safe.
My name is Amy Gumm—and I'm the other girl from Kansas.
I've been recruited by the Revolutionary Order of the Wicked.
I've been trained to fight.
And I have a mission.
I picked up this book because I love the idea that perhaps the hero of the traditional Wizard of Oz story wasn't so heroic after all. I'm hoping it lives up to all my expectations.
---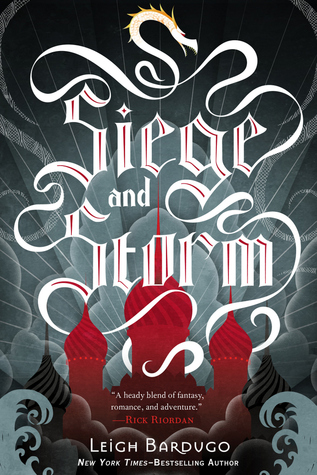 Hunted across the True Sea, haunted by the lives she took on the Fold, Alina must try to make a life with Mal in an unfamiliar land. She finds starting new is not easy while keeping her identity as the Sun Summoner a secret. She can't outrun her past or her destiny for long.
The Darkling has emerged from the Shadow Fold with a terrifying new power and a dangerous plan that will test the very boundaries of the natural world. With the help of a notorious privateer, Alina returns to the country she abandoned, determined to fight the forces gathering against Ravka. But as her power grows, Alina slips deeper into the Darkling's game of forbidden magic, and farther away from Mal. Somehow, she will have to choose between her country, her power, and the love she always thought would guide her–or risk losing everything to the oncoming storm.
I actually read none of that description because I'm so excited to read it! I don't want any spoilers. I thought Shadow and Bone was a great book, and based on how things were left, the story is going to get a lot more intriguing from now on.
---
Mary Howard has always lived in the shadow of her powerful family. But when she's married off to Henry Fitzroy, King Henry VIII's illegitimate son, she rockets into the Tudor court's inner circle. Mary and "Fitz" join a tight clique of rebels who test the boundaries of court's strict rules with their games, dares, and flirtations. The more Mary gets to know Fitz, the harder she falls for him, but is forbidden from seeing him alone. The rules of court were made to be pushed…but pushing them too far means certain death. Is true love worth dying for?
This is a book I picked up based off a recommendation from Novel Novice. I didn't read too much, just a general skim because again, I didn't want to ruin the book! The general vibe seemed to be positive and I'm a fan of historical fiction, so this book seems like a solid buy.
---
Reviews soon to come!